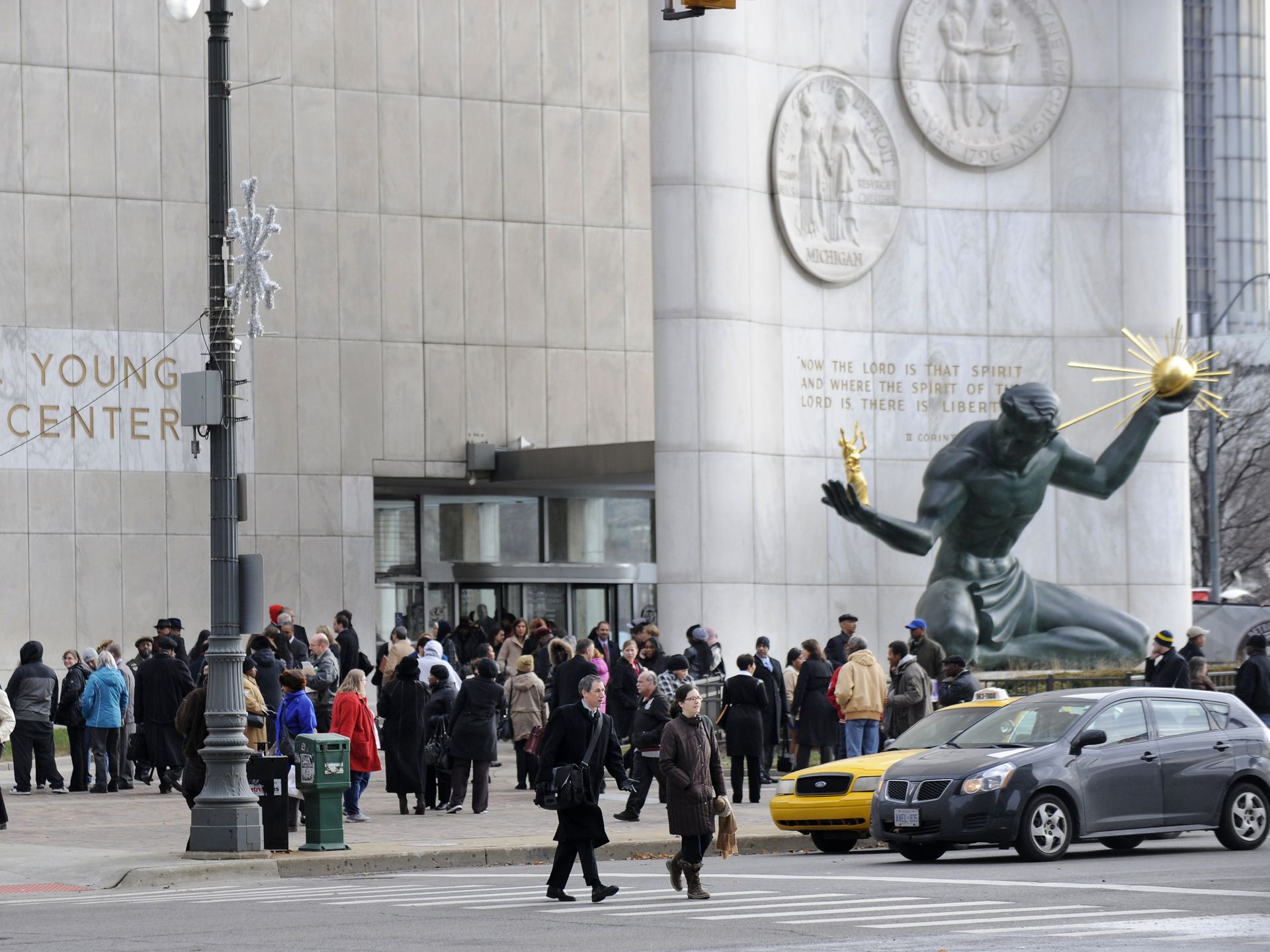 Detroit — A widespread power outage Tuesday that caused evacuations of buildings throughout downtown is "another reminder of how much work we still have to do to rebuild the city," Mayor Mike Duggan said.

Duggan, speaking at an afternoon press conference, said Detroit is in the early stages of a four-year, $200 million plan to upgrade the city's electrical grid, which has not been modernized in decades.

The outage, which started around 10:30 a.m., darkened traffic lights and buildings on the city's municipal power grid, including hospitals and fire stations. Nine hundred "customer locations" and 740 traffic signals were affected, the city said. The city did not lose 911 dispatch service.

All outages should be restored by late tonight, DTE officials said. They said the cable failure that caused Tuesday's outages are not uncommon in large urban centers like Detroit.

"This situation is not going to slow down our efforts to … restore the city," council President Brenda Jones said.

City officials said the city's public lighting grid suffered a "major cable failure" that caused power to be lost at Joe Louis Arena, Coleman A. Young Municipal Center, the Frank Murphy Hall of Justice, the Detroit Institute of Arts and some buildings at Wayne State University.

Power has since been restored in many areas, including City Hall and Detroit Receiving Hospital. Hospitals, that lost power operated on backup generators, city officials said.
Read: Duggan on power outage: City still has work to do.